GARYTALK.COM – David Obey celebrated his 80th birthday October 3rd, 2018. For those of you who may not remember Dave, he was a United States Congressman, representing the Wisconsin 7th Congressional District in the United States House of Representatives from 1969 to 2011. Obey (OH-Bee) was preceded by Melvin Laird, who resigned to take on the responsibility of Secretary of Defense in the Nixon administration. Prior to becoming a Congressman, Obey was elected to the Wisconsin State Assembly in 1963 and served there until 1969 when Laird took on the Secretary of Defense job. Obey's work ethic and political ideals impressed me enough to influence my decision to try the political arena, myself, for a brief time.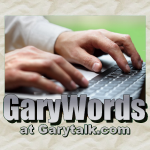 Since I entered "semi-retirement" several years ago, I became a member of Facebook. I have several politicians, former broadcast radio station co-workers, business acquaintances, family members, friends and relatives among my Facebook Friends. When I learned Obey had just joined the octogenarian set, I posted the following comment among the well-wishers already on Dave Obey's Facebook page:
"Belated Happy Birthday Wishes! A little bit late, but, nonetheless, heartfelt! Thank you for your conscientious attention to the performance of your duties during your many years of public service to residents of Wisconsin and citizens of the United States. Thanks too, for your candor and informative conversation and commentary during dozens of newspaper and radio interviews conducted by myself over most of your career," I wrote to him.
You see, before I retired from active, over-the-air radio broadcasting, I had talked with Dave Obey numerous times over his career, largely because of MY career. I covered and reported on news, in a non-biased way, from 1966 through 2000. I started my radio career at WCCN, Neillsville, then, on to stations smack dab inside his Congressional District, Merrill, Rhinelander, Tomahawk, Rice Lake, and Wisconsin Rapids.
During the final ten years of my, roughly, three decades in broadcast radio, I served as afternoon news anchor and reporter at WFHR in Wisconsin Rapids, Wisconsin. I resigned that job at WFHR in the year 2000 to run for the neighboring, 70th State Assembly seat in the Democratic primary against Amy Sue Vruwink.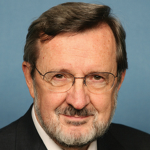 The year 2000 was the year long time Wisconsin Assembly Representative Don Hasenohrl (D) decided to retire from the 70th Assembly seat, leaving the position wide open for new blood. I grew up south of Marshfield, in the northwestern part of the 70th Assembly District, so, it seemed like a good idea to take a stab at it, but it didn't work out the way I had hoped. Amy Sue Vruwink, who had been working in Dave Obey's office for several prior years, won the primary, eliminating me from further aspirations in politics. However, Vruwink went on to lose the General Election to Republican MaryAnn Lippert.
You may remember, the year 2000 election was also the year the Republican-leaning Supreme Court gave the United States President's office to Republican George W. Bush over Democrat Al Gore, during the "hanging chad" recount mess in Florida. You will note, the Wisconsin 70th Assembly District had been represented in Madison by a Republican, Melvin Laird, for many years before Laird joined the Nixon Administration.
Wisconsin Assembly District Voters apparently decided it was time to put a Republican back in Madison in 2000, after Democrat Hasenohrl's multiple terms in the Assembly seat. However, Amy Sue wouldn't call it quits. She won the seat back to the Democrat side, when she ran again a couple of years later in 2012, regaining the seat for her party, in the district that has a history of voters swinging from one party to the other. Of course, partly because of that history, the pendulum swung back, and after a few years, it again went to the Republican side in the 2014 election when Nancy VanderMeer won on her second try.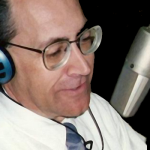 I've been pretty much, what I call, "semi-retired", since my full-time days in broadcast radio. I now dabble in providing content on several internet websites to keep me feeling useful as a senior citizen. Someday, I hope to finish the book I've been writing in my spare time, about some of the years I spent behind the microphone and other interesting incidents in, and surrounding, my life. I may even include tales about the Dave Obey years, plus my brush with my own, whirlwind political campaign, the political defeat, and resulting years afterward.
Stay tuned, the story of my life may get even more interesting. If I ever finish my Book of Memoirs, it may be a really good read, but, of course, you will have to buy the book, if you want to get the full story. More details about the book's release and how and where to buy it will be available in the future.
You're always welcome at any or all of my websites, including WisconsinReport.com,  Clik2Go.com, McStreamy.com, USWebDaily.com (also known as TheTopNews.net), and GreatGold.fm (the Internet radio home of GreatGoldHits from 1950's thru 2010's and beyond), as well as Garytalk.com (aka GabbyGary.com), and a few other sites. I write, report on, actively cover, and edit, news stories and other articles and information at most of the websites, plus curate and process photos and illustrations seen on the sites. I also select songs and digitally process, some great, Classic Rock, Pop Oldies and Classic Hit Wannabees, in the music mix at GreatGold.fm Internet Radio.
Please stop in at this website and any of the other sites mentioned above as often as you wish. You will often find tons of interesting content. All of the sites are completely compatible and responsive to any size monitor, screen, and device, from desktop computers to laptops, tablets, and smartphones.
GaryWords by GabbyGary at Garytalk.com