GARYTALK.COM – It was great to see Candice Bergen on "The Late Show" with Steven Colbert recently (Wednesday, September 26, 2018). She was there to promote her return to television and CBS's iconic "Murphy Brown" sitcom. She spent most of the time reminiscing about more than the old version of the show. A lot of the time was taken up telling Colbert about her date many years ago with our current president, Donald Trump, when she was a sweet, young, 18 year old student in the early 1960s.
Candice remembered Trump was dressed in purple clothing and they rode in a purple colored car. She pointed out she was home early that night. The most memorable thing she recalled about her date with Trump was that she had also dated former Secretary of State Henry Kissinger during those days and Kissinger was the better date.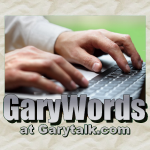 You remember "Murphy Brown" on CBS-TV from 1988 to 1998, starring Candice Bergen, the daughter of the famous ventriloquist and comedian Edgar Bergen, star of radio, television and motion pictures. I remember listening to Edgar Bergen and his conversations with his little buddies, Charlie McCarthy and Mortimer Snerd on radio in the 1940's, then on TV and the movies. The plots were funny. The patter and routines were outstanding. Especially in the very early days before television. I wondered how they were able to get all of those actors and actresses in that little radio.
A few years later, in my preteen years, when our first TV set brought Edgar Bergen into our living room in the mid-1950's on "The Ed Sullivan Show", I first realized how they got all of those talented people inside the radio. It really was just Edger Bergen doing all of the voices for small ventriloquist dummies. It was a little disappointing to a young person seeing the act, instead of just hearing it on the national radio network through a radio we sat and watched as it sat on one side of the living room. (Yes it's true. We did "watch" the radio back then.)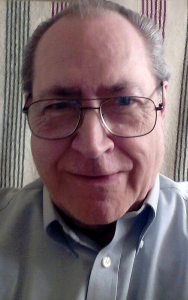 When I watched the TV performance the first time, you could barely see Edgar's hand up the back of his dummies, but, everyone could see Edgar's mouth move (slightly) when he spoke for Charlie and Mortimer, and a "man-hungry" female named Effie Klinker. Their mouths moved and he altered his voice for each character, while their mouths moved (not all at the same time). It Must have been interesting for Edgar when the script called for everyone to be in the same conversation. All in all, it was an enjoyable, humorous act. Edgar was very smart. He played the straight man and let Charlie, Mortimer, and Elsie have all the funny lines.
Together, the Edgar Bergen troop must have put a lot of food in the mouths of the Bergen Family, and a lot of diapers on little Candice, until a few years later, when fashionable, young lady outfits became the thing to wear. Edgar was born February 16, 1903 and was active as an entertainer from 1922 until he passed away September 30, 1978. He opened at Caesar's Palace in Las Vegas on September 27 for a two-week "Farewell to show business" engagement. He died three days later at 75.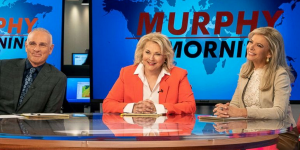 Now that Edgar's daughter, little Candice, is 72, she is reviving her role on the resurrection of "Murphy Brown". The news crew of "Murphy Brown" will again reign on CBS-TV, starting Thursday night, September 27, 2018. Hold onto your hats. There may be some political humor coming your way, along with snide, cynicism and snarky remarks. Will "All In The Family" with Archie Bunker's son-in-law, "Meathead", be far behind?
The producers of the renovated Murphy Brown show were lucky to be able to sign the nucleus of the old cast for the new version: Candice as Murphy Brown, Faith Ford as Corky Sherwood, Joe Regalbuto as Frank Fontana, and Grant Shaud as Miles Silverberg.
If you were a fan back in the late 1980's and 1990's, you can probably remember, Murphy Brown was a selfish, stubborn, extremely hot-tempered but also talented, resourceful, clever and caring middle-aged reporter. Murphy worked for FYI News Network, and at the same time tried to raise her child as an unmarried, working woman. Over the years since, has Murphy changed into a mild-mannered, less complaining version of herself and not so self-centered?
CBS says, on the revived show, Murphy will anchor a cable morning program, called Murphy In the Morning, with her old team, lifestyle reporter Corky Sherwood, investigative journalist Frank Fontana, and producer Miles Silverberg. Murphy's grown up son Avery will work as a conservative anchor host for a rival cable morning show that airs opposite his mother's program.
Oh, by the way, Candice Bergen says Donald Trump would probably point out in his Trump voice today that Candice is "older" than he is by about six months. (Probably wants credit for dating an "older" woman way back then. Trump would have been 17 at the time of their date.) I don't know if there will be a mention of Murphy Brown dating Donald Trump in years gone by, or not. We'll all have to tune in and see.
GaryWords by GabbyGary at Garytalk.com