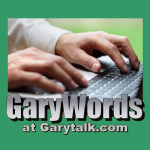 GARYTALK.COM (04/22/2016) – No, we're not talking about Kelly Ripa and her husband Michael splitting up their marriage. We're referring to the sad announcement that Michael Strahan, Ripa's on air partner since Regis Philbin announced his retirement, has decided to make a career move that forces the breakup of the successful co-hosts. We're also referring to the sad commentaries of people on Facebook, and elsewhere, who have placed all of the blame on Kelly Ripa, suggesting she is a (insert B-Word here). It would be silly, if, it wasn't such a hurtful, mistaken, and distasteful thing to say.
It's a sad week in more ways than one, but, in particular, I am sorry to see Kelly Ripa and Michael Strahan break up their on air partnership on ABC-TV. They had developed into co-hosts who compliment the abilities of one another on the air. However, often people feel they must move on, from one employment position to another, especially if they are enticed to do so in one way or another. Michael's departure from the Kelly and Michael show, at first, wasn't to take place until the Fall, but that has changed, and, the Kelly crew is again searching for a permanent co-host while the chair revolves.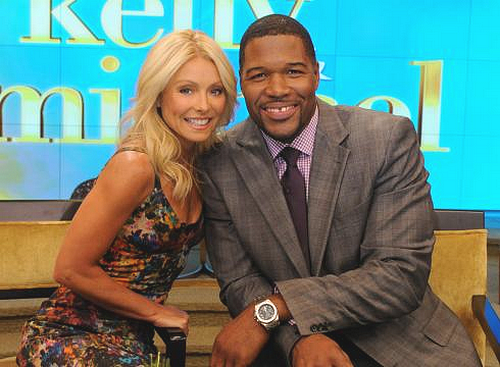 I'm sure Michael's decision was difficult to arrive at. I'm just as sure that, if Kelly is feeling uneasy about the timing of the announcement, it's probably mainly because she felt a kinship with Strahan, so to speak, and will miss him.
I am a regular viewer from back in the days of Regis and Kelly, through the search for a Regis Philbin replacement, when Regis retired from the show after decades of getting up early in the morning. I and many true "Live" fans could see Strahan blossoming on the K&M Live Show since he joined Kelly in 2012, and knew he would likely leave some day. That day has come. With all of the work  at three jobs (Kelly and Michael, part time at GMA for the past two years, and his weekend job at Fox Sports), and flying coast to coast over the years as a result, it's probably all catching up with Michael. He deserves a breather.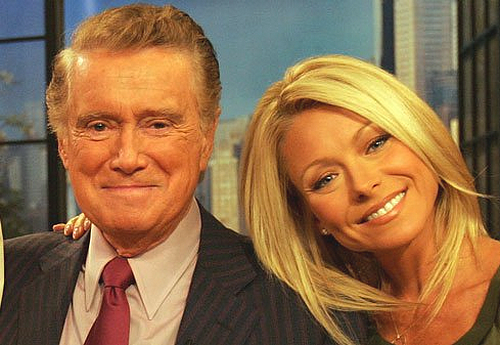 I'm surprised at all of the haters out there who have been bad-mouthing Kelly Ripa as, supposedly being the reason Strahan is leaving. He decided this was the time, and, it probably has nothing to do with the so-called behind the scenes attitudes of anybody. It's part of the business to move on to the next job, usually for more money or fame. It's the next step up the ladder.
Kelly Ripa is understandably upset and disappointed. How would you feel if you were in her shoes? Leave her alone. She has to have time to pick up the pieces and move on, herself. I'm sure Michael Strahan did a lot of soul searching before he let the world know he was making a change. No matter who he made the move known to first, Kelly has to live with the consequences.
In a way, this situation is kind of like the break up of a real marriage. Nobody likes the way real life marriages end. It always saddens both parties, the person who is told that it's over, and the person who is the teller of the breaking up.
The problem is, there is only ONE Thing you can really count on in life, and, that one thing, is change. Nothing stays the same. Look at the price of a gallon of gas: I remember when gasoline was less than thirty cents a gallon, and bread was less than 15 cents a loaf.
The good thing about the breakup of Kelly and Michael over Michael wanting to devote full time to his other job on Good Morning America, is that it's only a show business breakup of an on-air marriage, not the breakup of yet another Hollywood type marriage. Kelly's real life husband Mark Consuelos and Kelly are celebrating their 20th Anniversary and the real-life couple seem to be liking the fact that they are married and plan to stay that way.
GARYWORDS by GabbyGary at Garytalk.com