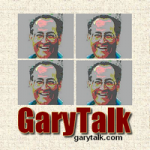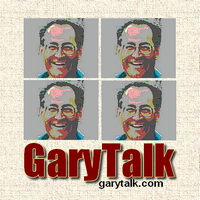 GARYTALK.COM (11/11/2015) – You are welcome to visit Garytalk.com anytime. This website features Written and Spoken Words of Gary W. Morgan and recorded Conversations with Friends and Newsmakers. Gary W. Morgan is a semi-retired communications industry, radio personality, newspaper reporter, news anchor, music director, commercial continuity director, program director, radio station manager, newspaper reporter, photographer and editor, and, most recently, involved in producing website graphics, logos and advertising, and creating, designing and maintaining internet websites, as well as programming and presenting music for an internet radio station.
During the course of his career, Gary has covered several murder trials, and held over-the-air interviews with hundreds of authors, politicians, entertainers and other newsmakers. He has also written thousands of news stories, commentary and observations for newspapers, radio broadcasts and internet websites. He does all of that to a lesser extent these days, on the internet. His ongoing internet activity keeps his semi-retired body moving and sparks his productive mind, which enables him to be a continuing, contributing, meaningful part of society.
The website, GaryTalk.com, reflects upon Gary's experience and output as a journalist and personality since his career started in the mid-1960s.
GaryTalk.com is also on Facebook and Twitter. Here's an easy link to go to our Twitter Page and to our page on Facebook.
You are welcome to visit our website anytime and, for goodness sakes, when you go to our Social Media pages, don't leave our Facebook page without "Liking" it, and you're very welcome to "Follow" us on Twitter. If you do, in both instances, we'll send you notifications of important information about our website and other stuff from time to time, and a comment or two now and then. Happy to be followed and liked. Please do so.

You Might Also Enjoy: