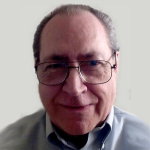 GARYVIDEOS – There once was a wise state politician who was good enough to get re-elected umpteen times from 1970 to 2010. His name, Marlin Schneider, a wise man among politicians who started as an educator turned politician after teaching high school in Wisconsin Rapids, Wisconsin. Marlin, born in LaCrosse, Wisconsin, became a young teacher not too long out of college before getting the bug to run for a chance to be elected to represent the 72nd Assembly District in the Wisconsin State Capital. We talk about many subjects in this cable tv show which was originally seen in 2002.
This is a combination of parts 1 and 2 of a television program from about 20 years ago recorded originally on videotape before the digital video recording process was available. Please note, the videotape condition did not hold up well, but we have tried to save what we could of this historical conversation. It gives you some insight into what the state legislature was experiencing while trying to come up with a budget back then, which really hasn't changed much today, except for the updated details.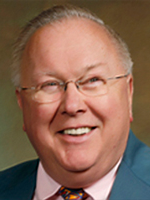 Marlin Schneider was 28 years old the first time he won and he kept winning, keeping it a Democratic Party seat until a Republican finally beat him 40 years later, during the election in which Republican Scott Walker became Wisconsin's 45th Governor. When Walker was sworn in on January 3, 2011, it ushered in a Republican stronghold on the Legislature which ended up changing many norms for residents and businesses in the State of Wisconsin for years to come.
This conversation took place in the early 2000s, not too long after the infamous 9/11 attack on the twin towers of the World Trade Center in New York City. The complete series of programs was produced after Gary Morgan had entered into semi-retirement after resigning from being a news anchor and reporter at WFHR for the last ten years of his 35-year career. The video programs were seen on the Wisconsin Rapids Public Access Channel as "The Gary Morgan Show with Gary & Friends". Here is the whole show episode of the conversation between Gary and Marlin Schneider:
In this episode of the show we also talk about former Wisconsin Governor Tommy Thompson, who had resigned to become United States Secretary of Health and Human Services during the President George W. Bush administration. Former Lt. Governor  Scott McCallum, who became Wisconsin Governor and filled out Thompson's term and Cigarette money won in a court case against tobacco companies are also mentioned during the show.
Marlin Schneider was first elected to the Assembly in 1970 and served in the same capacity until 2010, Historically speaking, Schneider was the longest-serving Wisconsin Assembly Representative. In his forty years in the Assembly, he had the distinction of being chosen Assistant Democratic Majority Leader by his peers during several of those years when the Democratic Party was in the majority in the Wisconsin Assembly. His years of all-around outstanding service came to an end when Republican Scott Krug, Wisconsin Rapids, WI, was elected to serve the 72nd Assembly District in 2010.
These GARYVIDEOS and other videos can also be found on the only authentic McStreamy YouTube Channel, where you're welcome to subscribe and view additional programs and videos from time to time as well as other news and views from the pages of today's news stories and other information. The Garytalk.com Commentary and Conversations website is associated with McStreamy.com and is part of the Morbizco Internet Media Group of websites.
GaryVideos at GaryTalk.com.