GARYTALK.COM (GaryTapes No.1) – The first recording of conversations entered into the GaryTapes section of the GaryTalk.com website features a former, popular, Republican Wisconsin Governor, and a former Wood County, Wisconsin County Supervisor. During a career spanning from the mid-1960s until the year 2000, and beyond, Gary W. Morgan held thousands of broadcast radio, on-air conversations, with a variety of people, including elected officials. Many of the interviews were heard on a Central Wisconsin AM radio station. What follows is a recorded excerpt from one day in the life of the Morgan and Michaels Radio Show (a/k/a Michaels and Morgan) on WFHR in Wisconsin Rapids, WI.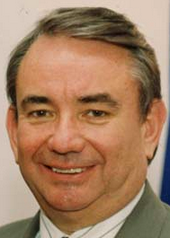 The people interviewed by Gary Morgan during his radio and newspaper career, included: Governors, Attorneys General, State and U.S. Senators, Congressional Representatives, Wisconsin Assembly Representatives, State and Federal Agency Heads, Local and State Charitable and Nonprofit Organization leaders, Entertainers, Authors, and other Newsmakers and Interesting People. Some of them were heard in the first half of the 1990s decade as part of the Michaels and Morgan Radio Show, Monday through Friday afternoons. Others were aired during similar hours during the second half of the decade (see explanation below).
This excerpt is from a 1996 episode of the Morgan and Michaels Radio Show. This part of that episode features former Wisconsin Governor Tommy Thompson, who later resigned in mid-term to become Secretary of the Department of Health and Human Services during the first term of President George W. Bush. This excerpt also features former Wood County, Wisconsin, County Supervisor Joe Raubal. Joe was live on the phone, while Governor Thompson dropped into our studio for a live discussion on the air. Several topics in the news in the state and county at the time were covered in the give and take.
In the 1990s Gary W. Morgan spent five enjoyable years on the air with J.D. Michaels at WFHR-AM Radio in Wisconsin Rapids, Wisconsin. The Michaels and Morgan Radio Show (or MORGAN and Michaels Show as it was sometimes called), was an afternoon drive-time program filled with news, information, interviews and often humorous interchanges between J.D. Michaels, Gary and guests, sometimes live in studio, or live on the phone, and by pre-recording on other days, depending on when and where the guests were available.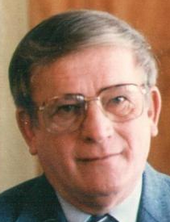 The aim was to be informative while being entertaining. During that time in the station's history it was one of the most popular shows.  Some say the popularity of the Michaels and Morgan Show was one of the reasons WFHR-AM went from a music and talk overall format to an all talk format.
A few months after the Michaels and Morgan Radio Show's fifth anniversary celebration, management made some changes to the on-air daily lineup. As a result, it meant breaking up the afternoon team of J.D. Michaels and Gary W. Morgan. They moved J.D. Michaels into the morning shift to add some levity to the morning crew, consisting of host Greg Gack, Terry Stake and Carl Hilke.
Gary continued on in the afternoon, interviewing interesting guests daily, Monday through Friday, for another four years, before resigning to take on a new challenge. He handed in his resignation as afternoon news anchor, interviewer and news reporter, to enter into a full time, political primary campaign in 2000. After covering state government and political figures for several decades, he thought he knew how to become involved in that world as a participant, not just someone on the fringes, reporting on what was going on. That decision brought about an extraordinary adventure, and a story for another time.

Other Recent Posts
Gary Talks With Tony Ruesch: 30 Years of Public Service

GARYTALK – You're invited to a video from the history book of a Wisconsin county smack dab in the middle of the state. Back in the year 2002, then recently retired Wood County, Wisconsin, County Clerk Tony Ruesch and I recorded a […]

Gary Talks With Kurt Heuer: A Sheriff's Work Is Never Done

GARYVIDEOS at GaryTalk.com – Wondering about overcrowded jail problems in a Wisconsin detention facility at the turn of the century and how the 911 incident affected state law enforcement? There are interesting facts and info about that from […]